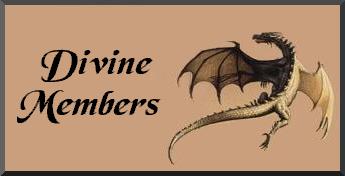 Every month Eve of Prophecy awards one of its members with the "Divine Member Award". This award recognizes those members who have made outstanding contributions to our guild. Their assistance is given without expectation of remuneration or reward and has gone above and beyond the call of duty. These members' deeds stand as shining examples for us all.
The first Divine Member award is hereby presented to

Dazlhek Desswood

who has unselfishly helped many members of our guild, and has given countless gifts to his fellow guildmates. Thanks, Dazlhek, for being such a great addition to our guild!

If you know of a guild member that you feel is deserving of this award, please email their name and a brief summary of why you feel they deserve it to eveofprophecy@hotmail.com ALL submissions will be reviewed by the Guild Leader and Guild Officers. A new recipient will be chosen at the beginning of each month and posted here.